Sai Gon
Ho Chi Minh City
1998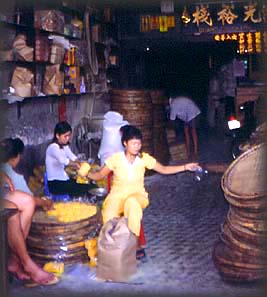 Food store in China Town
HO CHI MINH CITY
revisit 2001 : we cannot recommend china town saigon
for visitation any more. never seen such a agressive unfriendliness,
rippoff cheating and arrogance anywhere in asia before.
in general we noticed : big big mafia rules everywhere.'
so, just a big town. no more romances.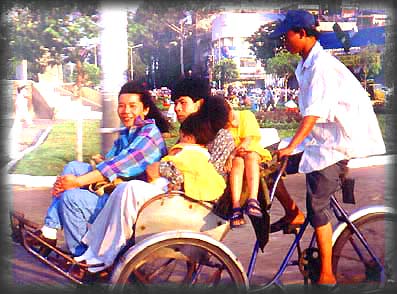 family on a cab ride, district#1
In district 1 you find many hotels, 'bars', restaurants
and other homeless travelors.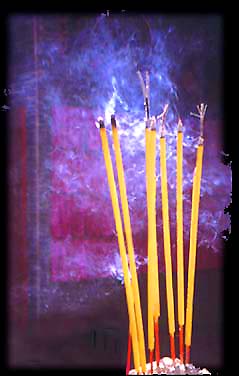 Inside Pagoda in HO CHI MINH CITY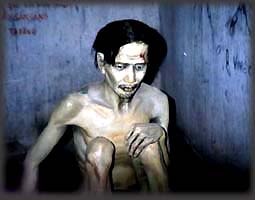 museum of war, memorial installation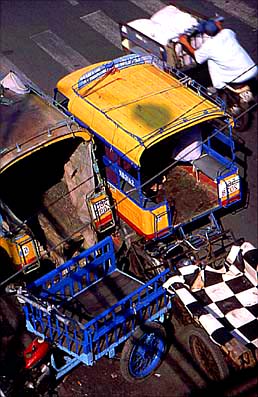 traffic under a bridge
Around SaiGon
You can make daytrips or even a week
to mekong-delta or to cu-chi tunnels
or to caodai temples or just stay in saigon
and enjoy the terrific traffic
(go for a motorbike ride at dusky rush
if you feel free of fear), eat cool food or relax with the maffia in the harbour quarters.
- 1998 -
---
Sapa
Ha Noi
Hue
Da Nang
Nha Trang
Da Lat
SaiGon
Mekong Delta

April MIIM